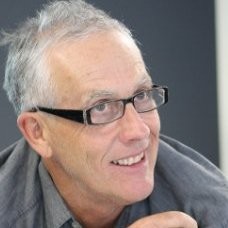 Les Robinson is a changeologist who supports others to make positive changes in their own lifestyles through behavioural choices. As the founder of Enabling Change, he helps organisations devise innovative change projects, trains staff and facilitates workshops.
Les has an arts/law degree from the University of Sydney and a lifetime of experience in diverse fields including communication and botany (leading to the publication of Field Guide to the Native Plants of Sydney). He has also written Changeology – how to enable groups, communities and societies to do things they've never done before.
Les' clients in the world of changeology are a roll-call of some of the biggest corporate names in Australia including The City of Sydney, Mission Australia, The State Emergency Service, The Australian Conservation Foundation, ACON, The Great Barrier Reef Marine Park Authority, The Independent Transport Safety Regulator and Housing NSW.
To learn more about Les (and how he came to write two such different books) connect with him on LinkedIn.