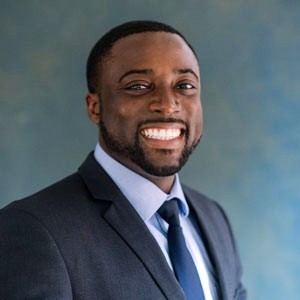 Internationally acclaimed facilitator and business lawyer Kwame Christian, based in Ohio in the United States, is a master of negotiation and conflict resolution who believes the best things in life are on the other side of difficult conversations.
He is the founder and director of the American Negotiation Institute where he conducts trainings that empower professionals to persuade, lead, and resolve conflict more effectively. He is host of the host of the world's most popular negotiation podcast, Negotiate Anything, which has been downloaded 2,500,000 times, and the presenter of TEDx's most popular talk on conflict – Finding Confidence in Conflict – in 2017. His book, Finding Confidence in Conflict: How to Negotiate Anything and Live Your Best Life, is an Amazon Best-Seller.
Kwame works alongside university students and professionals delivering his branding framework called Compassionate Curiosity and has helped countless individuals overcome the fear, anxiety, and emotion often associated with difficult conversations.
To learn more about Kwame, connect with him on LinkedIn.